Heritage Bathrooms
Heritage Bathrooms offer a wide range of traditional bathroom suites with beautifully crafted fixtures and fittings.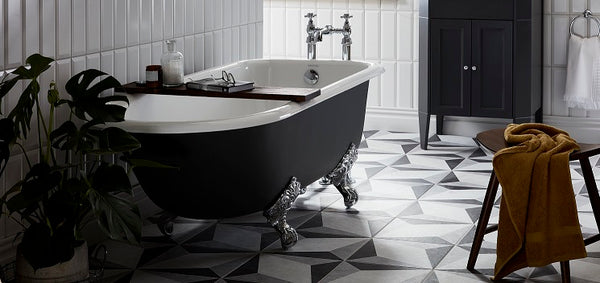 Based in Staffordshire, Heritage Bathrooms offer quality bathroom suites and accessories suitable for people looking for distinctive and individual styles, all with a 10 year guarantee.
Their range caters for traditional tastes with elegant period styles, to more modern suites with a classic twist. The brand represents iconic products, with a comittment to quality and service.
They are the UK's market leader in cast iron baths, with a large choice of style and options to suit your needs, all hand finished offering a bespoke colour option to suit your bathroom theme and colour scheme. Visit the Heritage Bathrooms website to view the full product range.
Get in touch about Heritage
"At Heritage Bathrooms, we believe your bathroom can be an amazing space."
Heritage Bathrooms