The attention to detail involved in the design of this renovation, along with the bespoke products chosen to compliment, is what sets this apart as a truly luxurious bathroom.

It was such a pleasure to work with our clients on this project as they were keen to get involved in the design process from beginning to end and contributed creatively to all decisions.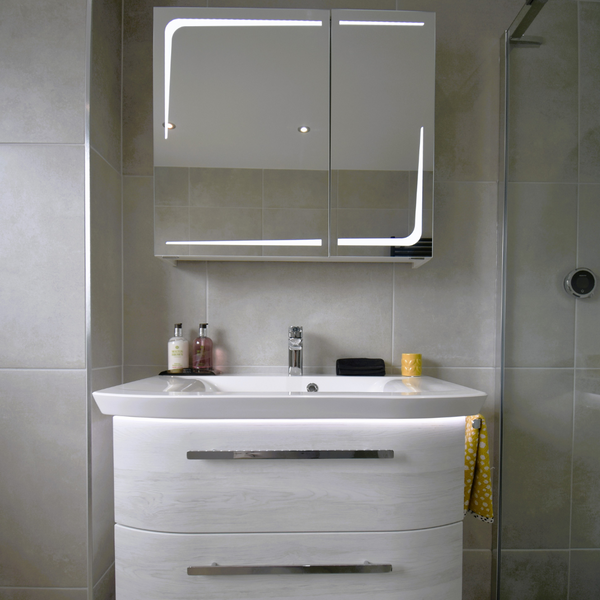 The Contea sink unit in oak white horizontal effect with sonar LED lighting from Pelipal harmonises beautifully here with the Caya Perla wall tile from The Yorkshire Tile Company.
Shadow gap lighting directly below the wash basin linked to motion sensors ensures safe movement when using the bathroom at night. The Sol mirrored cab in oak white horizontal effect from Pelipal
lifts the space further with LED illumination.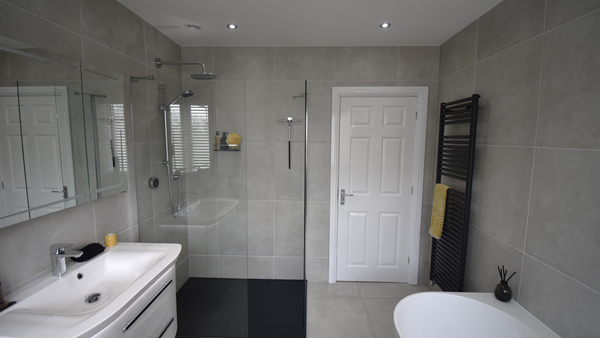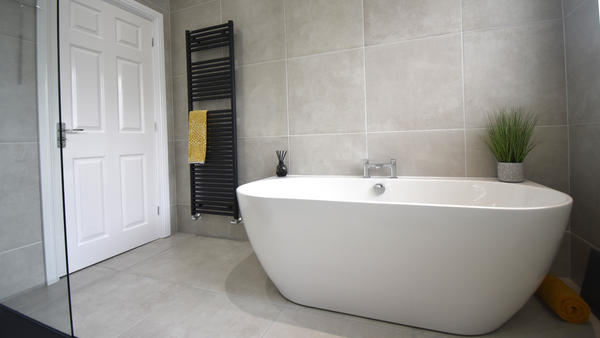 This Waters' Loche bath offers the perfect blend of beauty and practicality.
Its simple, modern and sleek design offers lots of space - perfect for a lovely long soak.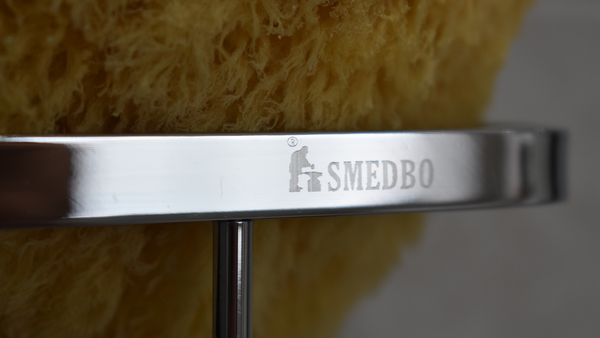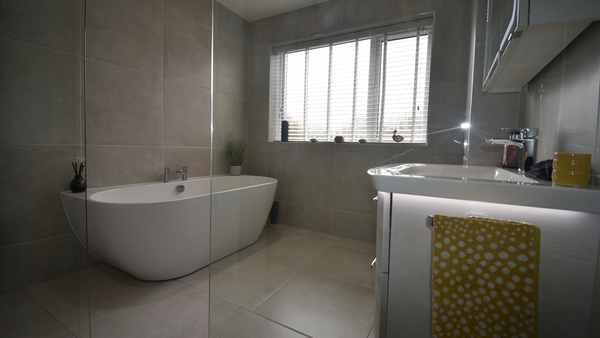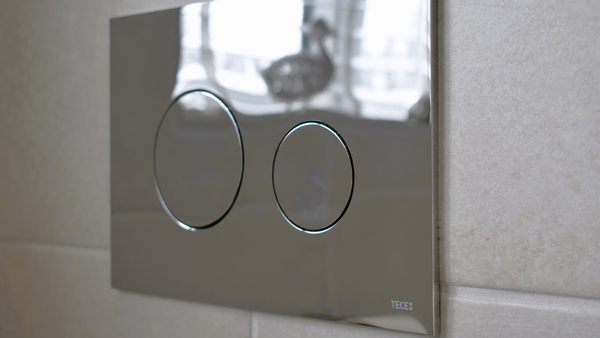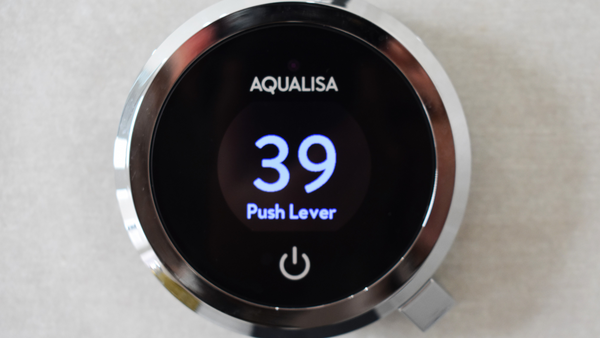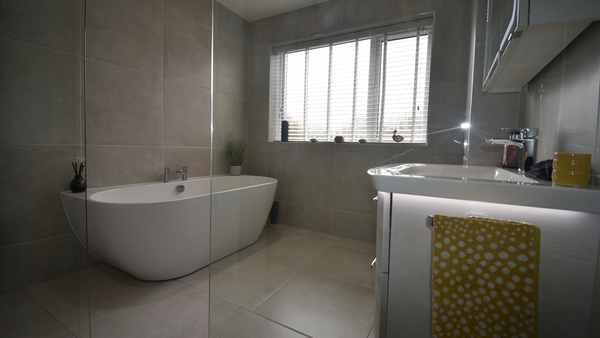 Reviews
Gold star service!
"We had several appointments with Paul revising the drawings before we agreed the layout. We were always welcomed and never rushed.
Paul has an eye for design and detail and gave us good advice on all the product choices including tiles and finishing touches. Tom, our fitter, was friendly and efficient and nothing was too much trouble.
We absolutely love our bathroom and would highly recommend Paul and Katie at The Bathroom Sanctuary. If you're looking for someone to handle your project from start to finish, this is a gold star service".