The focus of this bathroom project was to completely remodel the space with a Victorian-inspired period theme. Our clients were keen to ensure the room had a light and classic feel and ensure the Victorian element did not make the space feel too dark or outdated.
The colour choices for the room were therefore particularly important. Deciding to incorporate blues in different hues of the palette created a tranquil, timeless and cohesive colour story. The traditional brassware in chrome provides a subtle elegance and harmonises with the chrome of the shower enclosure and the dramatic black of the aluminium framed mirrors.
The inclusion of the decorative plinth here beautifully enhances the elegance of this vanity unit.
The open element feature of the plinth allows the eye to continue on under the unit, creating a greater feel of space and depth.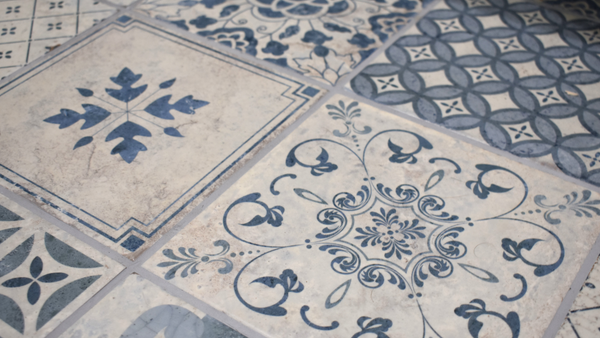 The Milano decor floor tile in 'random' from The Yorkshire Tile Company is both playful and fresh with its non-repeating pattern setting the foundation for the entire space.
The intentional worn finish provides a period authenticity whilst the colour combination offers a clean yet lively look.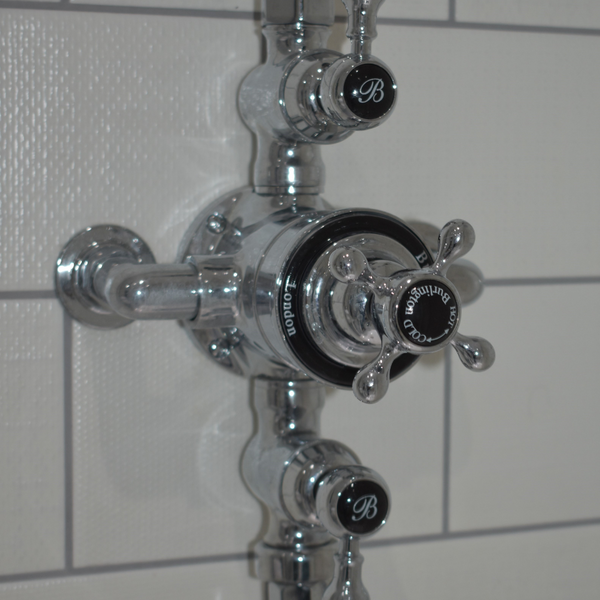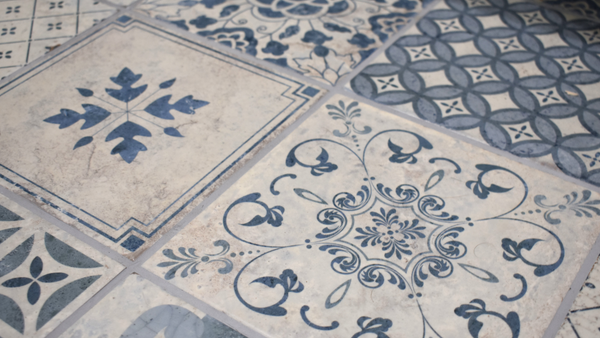 Reviews
Thank you for all of your design input and ideas!
We absolutely love our new bathroom and simply could not have done it without you.