Prior to the renovation, this room and the adjoining space were an unused games room and large storage space dating from when the clients children still resided at home. Working closely with our clients, we completely re-designed the space into a master bedroom and a large, open-plan ensuite.
The key focus for this space was for it to be light, contemporary, spacious and luxurious. Incorporating earth tones and muted greys we were able to create a cool, spa-like feel. With LED sonar gap lighting between mineral marble washbasin and vanity unit and LED mirror lighting, the space is subtly lit for a relaxed and tranquil atmosphere and optimum relaxation.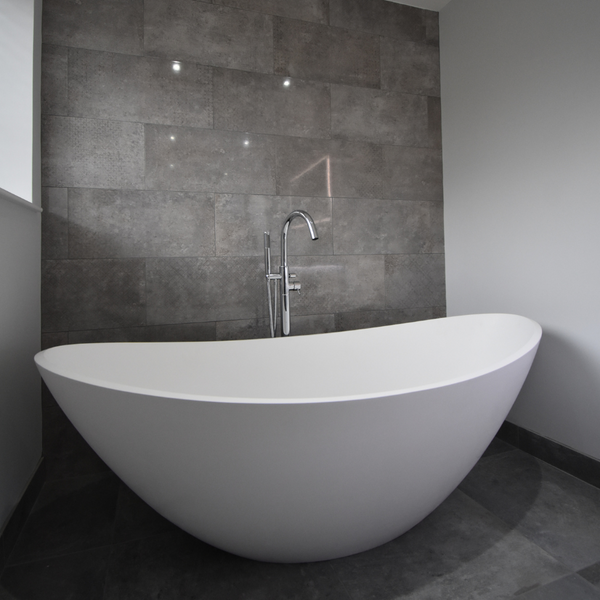 The focal point for this room is the Breeze freestanding stone bath from Water's with it's sleek lines and beautiful curved form.
The beauty of stone, besides the stunning visual aspect, is how well stone holds heat, keeping the bath warmer for longer to truly relax with each long, indulgent soak.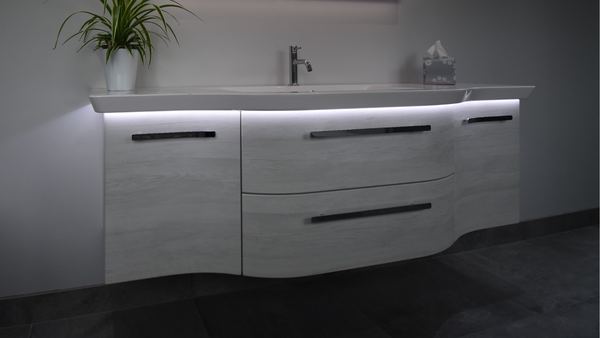 With unique curved design, this stunning Contea vanity unit from Pelipal with two drawer and two door arrangement offers plenty of additional storage space.
The mineral marble washbain atop offers plenty of countertop space whilst the addition of LED sonar gap lighting between basin and unit is striking and illuminates the space beautifully.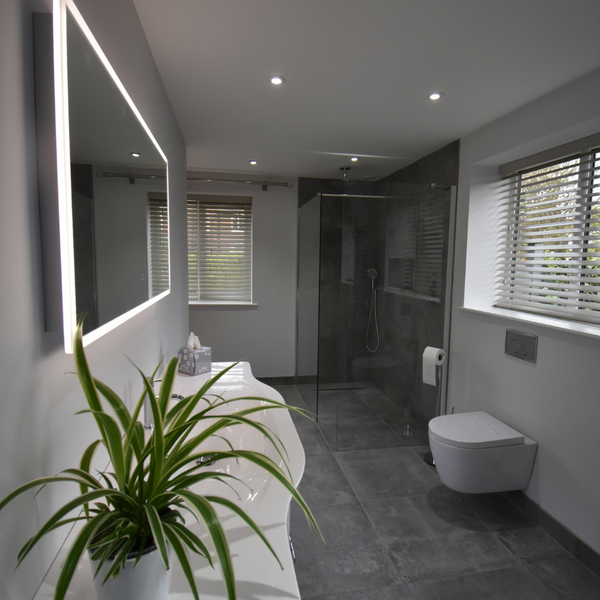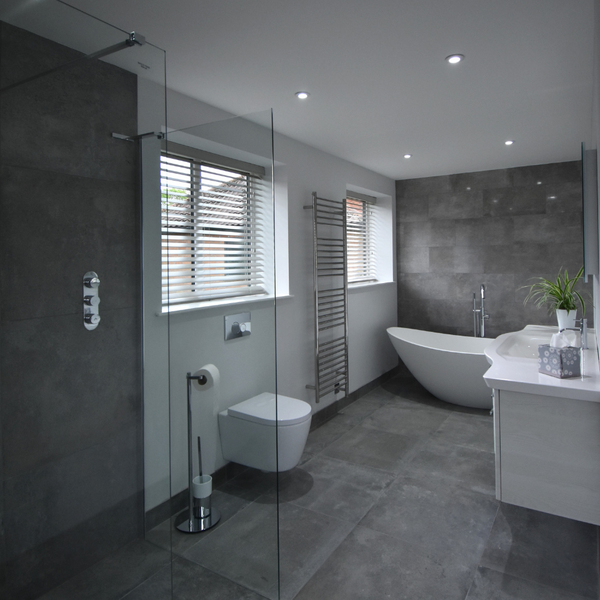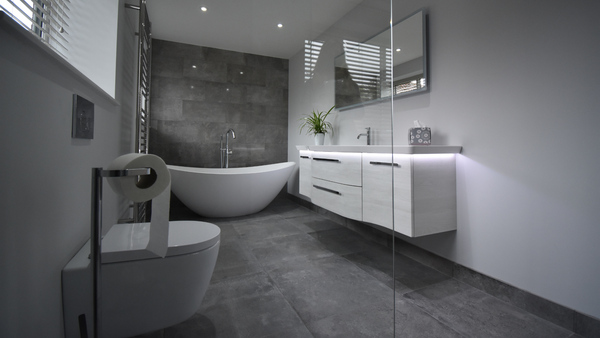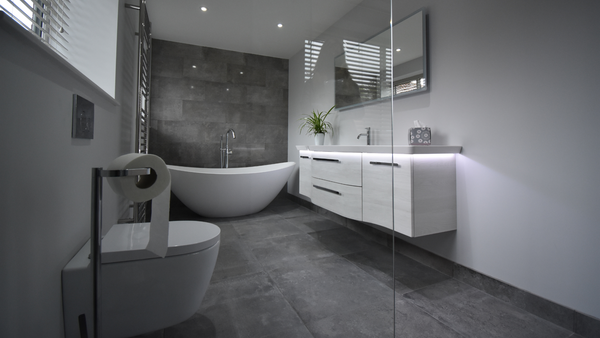 Reviews
We would highly recommend The Bathroom Sanctuary
We worked with The Bathroom Sanctuary through the design inception all the way to finished room.
Paul guided us through the process and helped us to identify what was important to us in our new bathroom and fully explained any advantages or limitations of things we asked about.
Mike and the installation team were always on time and showed great care and attention to detail in the fitting of our ensuite.